Top ten reasons to spend a couple of days in our Chesapeake Bay Bed and Breakfast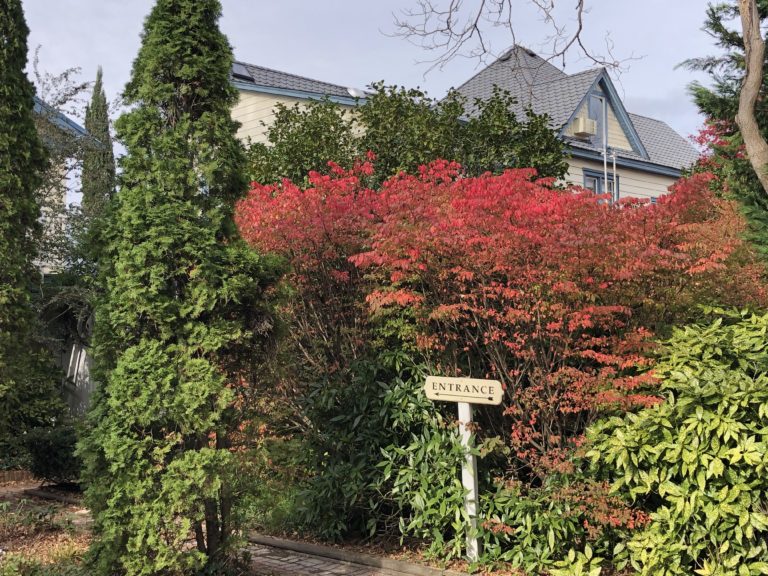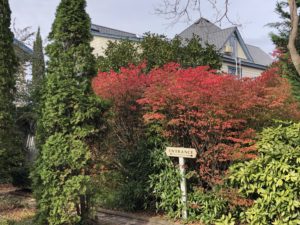 10) While prices are going up everywhere, our rates are lower in the fall and winter months.  Book before the end of the year to avoid 2022 price hikes
9)  Restaurants are all open and the crowds are less, with some offering a discount available only to guests of the Solomons Victorian Inn, and…
8)  We are welcoming a new restaurant to the island… La Vela!  Southern Italian at its finest!  In the former location of the Dry Dock restaurant, tell Mandy we sent you!
7)  Leaves turn later in southern Maryland, still time to see the glorious reds and orange of western shore foliage.  Our burning bushes are just now setting ablaze
6) Shawn's apple pie pancakes with apple blackberry compote are worth the trip alone!  Not to mention the baked pears with cranberries and walnuts, baked apples, and other seasonal treats!
5) Anne Marie Sculpture Garden's Garden in Lights is open starting November 26th. Open 5pm – 9pm nightly, enjoy the dazzling and magical walk through the gardens.   See their website for special event nights!
4) Enjoy a hot apple cider, hot tea, or s'mores at our fire pit
3)  Solomons Christmas Walk is December 4th… see Santa, judge holiday lights, and watch the boat parade from the comfort of our front porch, garden chairs, or even your room's window.  Tree lighting at the gazebo…. And send a letter to Santa with the special mailbox.
2) With the switch to Eastern Standard time, not only are our sunsets spectacular, but rising to see the sun rise over the bay is easier and just as wonderful….  A short walk to the waters edge gives you a direct view of the light show!
1) Where else can you get all this with just a short drive from home, in an intimate and safe setting, gourmet breakfast and amazing hosts? Check out our reviews!
BOOK NOW, as rooms are filling up, especially for special event weekends.
See you at the Inn!