Caring for your safety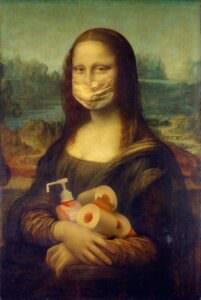 Here at Solomons Victorian Inn, we take what is going on with COVID-19 extremely seriously. The virus has potentially had an impact on us all. We would like to share what we are doing daily to keep you as safe while visiting at our property. The Inn has always had the safety, health and well-being of others as our top priority. Monitoring the impact of the virus, and following the recommended actions from Health or Government officials is a top priority.
As Innkeepers, we have always prided ourselves on the level of cleanliness of our property. We have paid special attention to disinfecting any surfaces where germs are likely to occur, as well as spaces and linens, which are expected to be cleaned and sanitized. All rooms are disinfected with an EPA designated Covid effective fog, in between guests. All door knobs, railings, remote controls, table tops have always been washed and sanitized. We are paying extra attention to any surfaces a guest might touch like chair tops, window sills, and tables. They will are wiped down thoroughly with disinfectant wipes.
Caring for your meals
As our guests are aware, all food served at the inn is prepared by us personally, so guests can be confident breakfast has been prepared in a healthy, hygienic and sanitary manner. Our seating area is staged in order for all guests to be separated by 6 feet, and tables are wiped with Lysol or other bleach solution between guests. Dishes are washed and sanitized using a Bosch sanitizing dishwasher. Most restaurants in the area are open for carry-out, outdoor and limited indoor dining. Guests are welcome to use our dining area for afternoon or evening meals if they feel more comfortable with takeout.
Caring for your comfort
Public areas as well as public bathrooms are being cleaned multiple times per day. Jacuzzi Tubs are sanitized with a bleach solution between guests. Antiseptic gel is available throughout the inn for guests' use. We do ask that no cell phones, laptops or other electronic devices be placed on the dining tables or on common surface areas to help protect others. Masks should be used when social distancing is not possible.
We understand that you may want to stay home at this time, but please be reassured that we are doing everything we can to create a clean and safe environment for you during your stay. Regular hand washing, avoiding skin contact and not touching your face with your hands can and will help alleviate most of your chances of becoming ill. We hope to continue to see you while this runs its course.
SafeStay Initiative
Solomons Victorian Inn is proud to join @AHLA's #SafeStay initiative by enhancing hotel cleaning practices and workplace protocols to help guests and employees feel confident during post-pandemic travel: https://www.ahla.com/safestay