Caring for your safety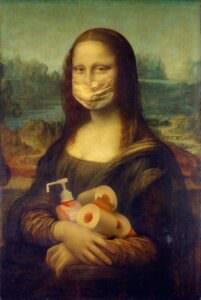 Today, June 15th, 2021, the Governor of Maryland announced the lifting of the state of emergency here in Maryland. Here at Solomons Victorian Inn, we have always taken COVID-19 extremely seriously. The virus has impacted all us all. We would like to share what we are doing daily to keep you as safe while visiting at our property.
As Innkeepers, we have always prided ourselves on the level of cleanliness of our property. With the lifting of government mandates, we want to review how our day to day procedures still keep you safe.  While masks are not required in the Inn, and our staff no longer wears masks, you are certainly encouraged to continue if you are not vaccinated, or have mask wearing as a preference.
As our guests are aware, all food served at the inn is prepared by us personally, so guests can be confident breakfast has been prepared in a healthy, hygienic and sanitary manner. Dishes are washed and sanitized using a Bosch sanitizing dishwasher. Guests are still welcome to use our dining area for afternoon or evening meals if they feel more comfortable with takeout.
Public areas as well as public bathrooms are being cleaned daily. Jacuzzi Tubs are still sanitized with a bleach solution between guests. Antiseptic gel is still available throughout the inn for guests' use.
We hope as you continue to feel comfortable to travel, you will consider staying with us, or any of our Bed and Breakfast colleagues, as the personal service and attentiveness to detail is unmatched in the hospitality business.
See you soon!